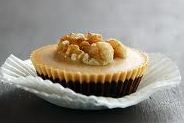 *Okay, really, these are only "paleo" if you sub them with sun butter, almond butter, cashew butter or the like. So, pick your butter and go with it. :)
In a small saucepan, melt on super-low heat:
4 Tablespoons [58 g] coconut oil
Add to a 2 cup (or larger) liquid measuring cup, and whisk together with:
1/2 cup [128 g] nutbutter
1 teaspoon vanilla extract (I prefer vanilla paste)
4 Tablespoons [84 g] honey
1/8 teaspoon [pinch] salt
Pour into 12 mini-muffin tin (lined with parchment liners), about halfway full. Place in freezer to cool. While in freezer, stir into remaining nutbutter-mixture:
1/4 cup cocoa powder
When mini-muffin cups are firm (about 20 minutes), pour a bit of chocolate topping onto each muffin cup. Return to freezer to harden, then can be stored in refrigerator until done.
Enjoy! Sharing Optional.™
**Recipe adapted by Dr. Mark Hyman's Double Peanut Butter Cups