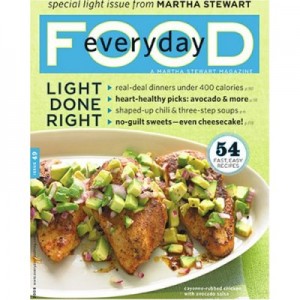 I didn't start cooking until about five years ago (goodness, it seems like yesterday we were eating Cambell's Cream of Tomato soup every day!), and I have learned a lot! I love to cook, love to learn new things, and especially love to eat. About two weeks ago, I hit a new level, though. I realized that I have come full-circle in cooking! By no means have I accomplished an "elite status" or anything remotely close, I just realized that I have made my way from Campbell's soup, to fancy-pancy, and now at quick and easy.
In learning to cook, I could spend [easily] up to three or four hours cooking one dish—and I mean hovering in the kitchen for that long, hands-on time. That's really how I learned, and perfected. Along all this, I learned how much oil to use to sear meat, how to know when it's done, etc. It's been a world of experience and I wouldn't trade it for anything.
However, I've found myself in the recent position of not wanting to spend as much time in the kitchen (at least not every day), but still be able to turn out flavorful meals. Seemingly, a rather contradictory hope. As I've flipped through new magazines and books in hopes of finding this, I've realized I couldn't buy the best of both worlds, but I could certainly combine them. So, for the past few week I've been making recipes from Martha Stewart's Everyday Food Magazine. Arguably, the recipes, as written, aren't really flavorful, nor are they the least bit difficult. Which is great—I don't need a challenge every night, when I'm just hungry! But, what I have discovered, is that they are great guidelines and an opportunity to apply all that I've learned. Ironically, this is against my number one rule for beginning cooks: always follow the directions!
Though I am breaking my own rules, I'm also applying so many more. It's been fun to see what I've learned from all my OCD, and how it naturally jumps forward when I'm working on new recipes. So, if you're finding yourself in a slump of needing new recipes, check out the magazine. It's good, most of the recipes are 30 minutes or less. Unless you are a seasoned cook, I highly suggest you start out following the directions as written (or refer here for some easy tips to spice them up a bit).
Happy cooking!
My favorite cooking magazines: