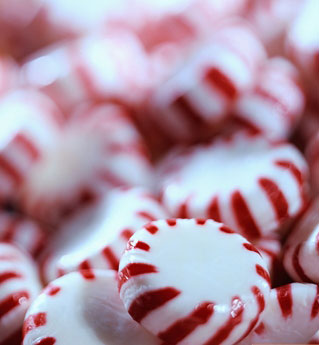 Oh, how times have changed. In previous wars, even in only the last century, everybody felt the burden. (We are leaving all politics out of this post!) There was rationing of food for several reasons, including the need to ship so much food to the soldiers, as well as rising food costs. Well, here we are (well, if you are a United Statesen) in a war–and our prices are rising. But, other than the rising food costs, I haven't really noticed much.
I am obsessed (shocker!) with old cook books. But, really the ones from the 40s, especially. I am absolutely enthralled with the evolution of food, cooking, and how it affected the women in the kitchen and what they served their families. For me, it all began in the 40s with the second World War, when rationing was very strong. People were limited to their consumption of butter, shortening and sugars. Can you imagine?

In one of my favorites, Betty Crock Cook Book of All-Purpose Baking (1942), there is an entire section on War-Time Baking and how to ration your foods. In honor of the rising food prices, including wheat–the most basic of baking–I decided to share few tips to rally the troops and give a few recipes how we would eat, were we to actually feel the true burden of the war (the way families used to, I mean).
As you may notice, corn syrup was the big user at the time. Just as today, corn syrup is extremely cheap to make/export/import compared to pure sugar. That is why it is the choice sweetener in all processed foods. Me, I'll stick to the natural stuff.
SUGARLESS ICINGS
Broiled Honey Icing: Mix together 2 T butter, 3 T honey, 1 T top [whole] milk, 1/2 cup coconut and a dash of salt [1/8 t]. Spread on cake while cake is still warm. Place low under broiler with heat turned to low. Broil until it bubbles and becomes brown but does not burn.
Honey Icing: Heat 1 cup honey to a rolling boil and continue boiling one minute (238º). (The honey thins somewhat.) Pour slowly in a thin stream into 2 stiffly beaten egg whites. Continue beating until icing is fluffy and will hold its shape.
SUGARLESS DESSERTS
Fruit Marshmallow Cream: Heat one cup strained fruit juice (fresh orange, or caned pineapple, raspberry, etc. plus 1 tsp. lemon juice) and 1/2 lb. marshmallows (about 30) together over low heat. Stir until marshmallows are dissolved. Cool thoroughly. Fold in 1 cup whipping cream, stiffly whipped. Pour into buttered 7″ melon mold or 6 or 8 individual molds. Chill (about 2 hours.). Unmold. Serve with a garnish of fresh fruit or berries.
Peppermint Mousse: Partially dissolve 1/2 cup crushed brittle peppermint candy in 1/2 cup plain cream over hot water. Leave some in large chunks. Chill. Whip 1 cup whipping cream until stiff. Fold in the cold peppermint syrup. Freeze until firm. 6 to 8 servings.
SAVING SUGGESTIONS
To save on icing: Leave sides un-iced. Use filling between layers; ice the top. Sprinkle with confectioners sugar while warm.
One-crust pies economize on shortening.
Shortcakes economize on sugar and shortening.
ECONOMY BAKING
Eggless, Milkless, Butterless–But Delicious.: Boil together for 3 minutes: 1 cup brown sugar, 1 1/4 cups water, 1/3 cup lard, 2 cups seeded raisins, 1/2 tsp. nutmeg, 2 tsp. cinnamon, 1/2 tsp. cloves. Cool. Then add 1 tsp. salt, 1 tsp. soda dissolved in 2 tsp. water, and 2 cups sifted GOLD MEDAL Flour mixed with 1 tsp. baking powder. Pour into greased and floured 8″ square pan. Bake about 50 min. in a slow mod. oven (325º).