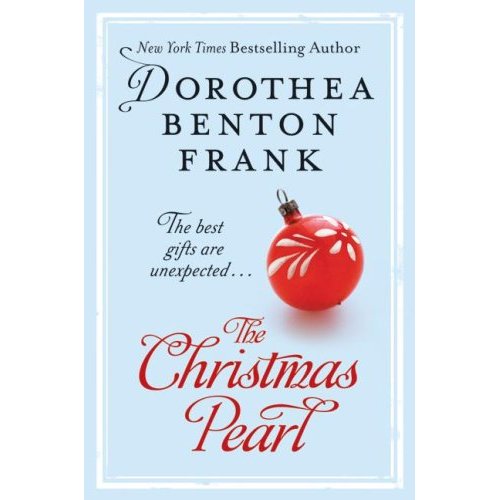 I love, love, love to read, so when you put a book in my hands that also has to do with food, well, I generally call it a winner! One of my quirks is my love to study and read old cookbooks, and stories that include conversations of people and their recipes pre-modern day (before all of our conveniences). It fascinates me to see the changes that have been made in eating habits, food availability and more over history. The Christmas Pearl didn't differ from this, as it talked about eating habits and having multiple foods and dishes to eat, but what struck me the most was the insistence that the "spirit of Christmas" has all but disappeared.
Though a fictional story, it poses the idea that many families have turned more to "ready-made" foods and less about the spirit and enjoyment of the holiday by preparing the meals themselves. Gone are the days of baking hundreds of cookies to take to neighbors, stopping by relatives for hours of conversation and time spent making hand-made Christmas Ornaments.

I don't have a great deal of recollection of my Christmas habits as a child, other than the orange in the toe of my stocking and cold cereal for breakfast (the one that Santa put in my stocking, of course). There was the grand family dinner of brisket, with the china that was used for special occasions. Though I don't remember the food much, I do remember the love in the home. But, I have to admit, as I find myself in a family of two now, hubby and I tend to drag our feet to put up the decorations and plan a large Christmas meal. At this time, both sets of parents live on separate continents than we do , so it seems easier to let the Spirit of the Holiday slide by…yet, this book had a way of whipping me right back into shape!
The book consists of four generations living under one roof, with the eldest, Theodora, wishing for her family to find the Christmas Spirit the way she had known it to be years earlier, when she was the youngest of the four generations living under the same roof. When Pearl (who had passed away years earlier) returns to help Theodora snap her family back into the Spirit, the Spirit jumps right off the page, spurring the reader to want to bake those dozens cookies for the neighbors and have holiday parties. Upon completion of the book, I began making a large Christmas Dinner list, pulling out decorations and preparing to rekindle the kind of home which my own Grandmother would be proud of.
I think one of my favorite lines from the book, which brings up the point how our own palates and expectations of food have changed, is said by Theodora, "Believe it or not, the fruitcakes of my youth were delicious. No one made jokes about substituting for bricks or footballs."
For me, I will consider this book a Christmas tradition, to be read each year, to help me create the memories that I wish my own family to have.
To read a review of the recipe Sands (from this book), click here.
This book review can also be seen at PaperPalate.Net